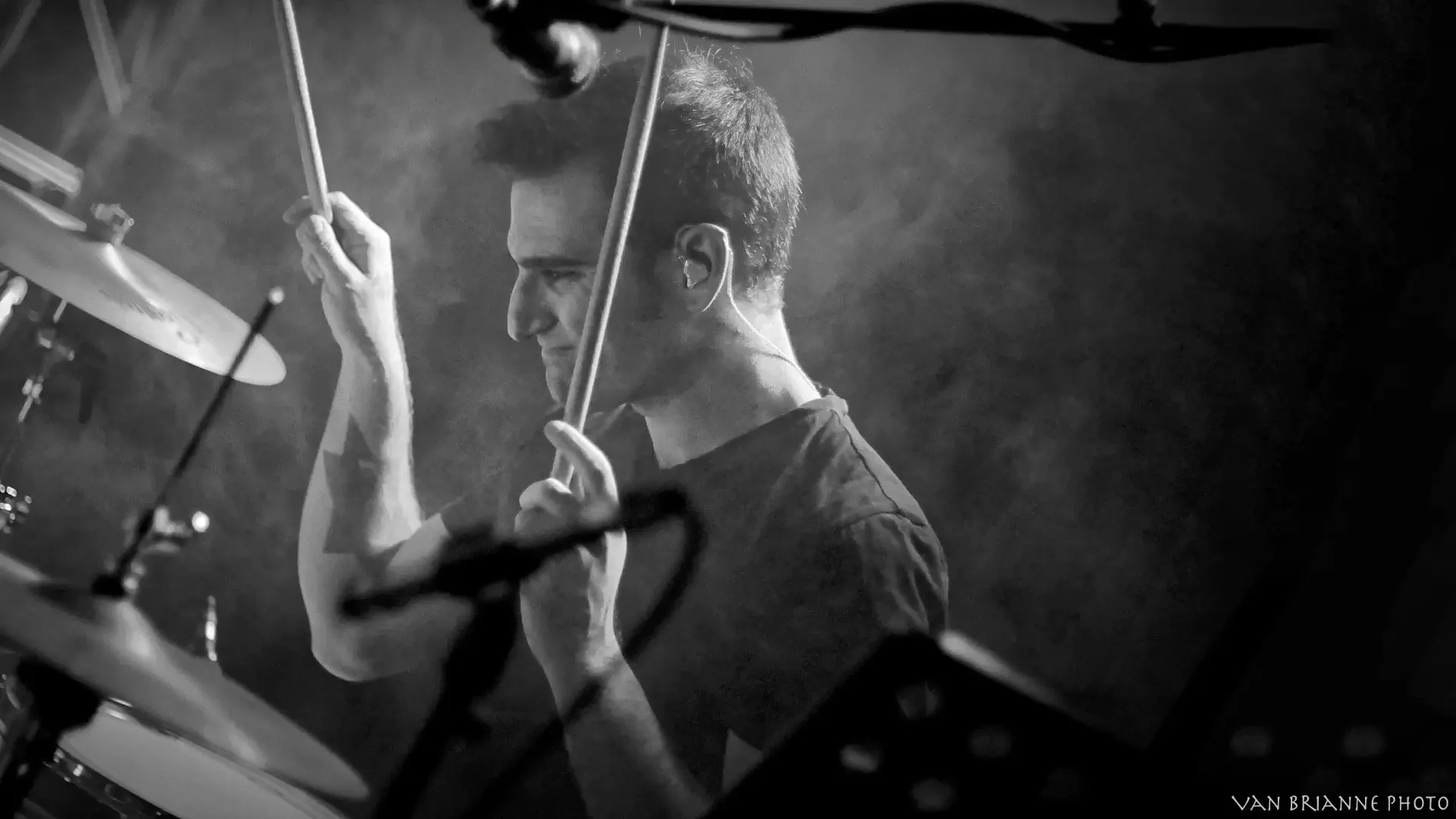 or
"How I eventually made a living in music."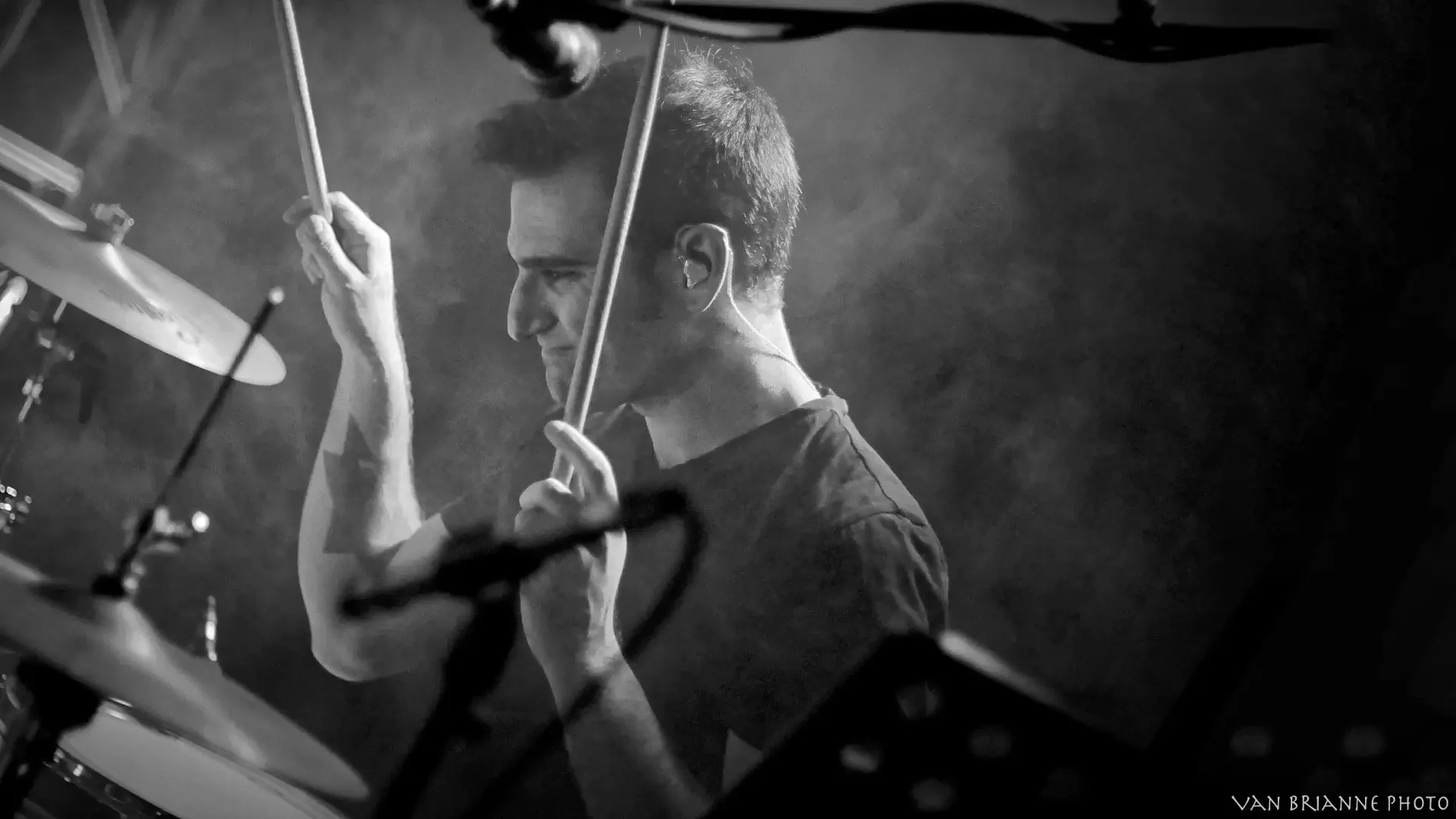 or
"How I eventually made a living in music."
Current/Previous Employers:
Jumping Jack Flash (Rolling Stones tribute)
The Chambers Brothers
The Fab Four (Beatles tribute)
The Who Experience (The Who tribute)
Willie Chambers
The Police Academy (The Police tribute)
Christone "Kingfish" Ingram
Guitar Shorty
Infinite Floyd (Pink Floyd tribute)
Ticket to Ride (Beatles tribute)
4 Lads from Liverpool (Beatles tribute)
Abbey Road (Beatles tribute)
Britain's Finest (Beatles tribute)

as… I think you know by now

Who's Zeppelin (The Who/Led Zeppelin tribute show)

as John Bonham and Keith Moon

Beatles vs. Stones (Beatles/Rolling Stones tribute show)

as Ringo Starr and Charlie Watts

Stones & Stewart (Rod Stewart/Rolling Stones tribute)

not really as Kenny Jones, but definitely as Charlie Watts

Always Tina (Tina Turner tribute)
Crazy Tomes
Arrest My Sister
Jerry Warner
Kelly Deco
The Shade
Bob Eubanks presents: Backstage with The Beatles
With a Little Help… It's John Belushi! (Theatre 80, New York, NY)
Jon McCracken, a Los Angeles native born in 1990, developed a passion for classic rock after being introduced to The Beatles at a very young age. His interest in music led him to begin to learn the drums at the age of six, drawing inspiration from Ringo Starr and starting with an improvised drum set made of pots and pans with wooden spoons for drumsticks. His parents "loved" the resulting noise, and soon purchased him an electric kit with headphones. Beginning Jon's path to becoming a career musician. So really, this is all their fault.
Jon's parents and relatives introduced him to many great artists in many genres throughout his childhood, including Queen, The Who, Buddy Rich, The Police, Max Roach, Peter Gabriel, Led Zeppelin, Pink Floyd, Gene Krupa, Jethro Tull, The Beach Boys, Joe Cocker, David Bowie, The Rolling Stones, Talking Heads, "Weird Al" Yankovic, The Kinks, Yes, Van Morrison, AC/DC, Smash Mouth, Frank Zappa, Elton John, Bob Marley, Aerosmith, Blue Swede, The Jackson 5, The Four Seasons, Sir William Joel (aka "Billy"), Dr. Teeth and The Electric Mayhem, Electric Light Orchestra, Paul Simon, Tina Turner, The Proclaimers, The Rutles, Supertramp, Hot Chocolate, and Blondie. Just to name a few.
Throughout his school years, Jon actively participated in music, joining his high school's drum line, marching band, and jazz band. It was these classes that allowed him to develop his sound and technique as a drummer, and it was these classes that drove him to come to school every day. Following his (barely) graduation, he attended the PIT program at Musician's Institute in Los Angeles, CA, where he studied with top musicians and began to learn the horrors of the music industry.
At the age of 18, Jon began performing with various bands, including the festival-headlining Irish techno band Sonic Impulse and even managed to sneak into Southern California bars for gigs until he finally turned 21.
In a remarkable turn of events in Jan. 2011, at the age of 20 ½, Jon received the incredible opportunity to perform at Carnegie Hall in NYC with an original band he was in called Arrest My Sister. Little did he know, it was all downhill from there. During this period, he was also performing in 15-20 bands and playing almost every night but not making much money.
In 2017, Jon auditioned for, and landed the role of Charlie Watts in the national touring Rolling Stones tribute act, Jumping Jack Flash. A year later, he secured the position of the show's media manager. This was mostly due to Jon being a millennial. This career path led him to learn how to build and maintain the show's on-stage media, social media, websites, and anything tech-related.
Presently, Jon continues to reside in Los Angeles for some reason and pursues his musical career performing, live and in studio, with major acts such as Jumping Jack Flash, The Chambers Brothers, The Fab Four, The Who Experience, and The Police Academy. All while running his own business, MC Produced, and writing about himself in the third person.
To stay up-to-date with my shows, photos, videos, and other stuffs, make sure to give me a follow on the links provided below! If any of these icons look like hieroglyphics to you, don't sweat it. Just ask a millennial or Gen-Zer to decode them for you.
No, not the show. Instead, these are some of the bands, companies, and friends I'd like to give a shout out for the tens of people looking at this page.