Fundraising for the Love of My Life!
Hey all,
Well, I'm gonna start my blog off on a down note. Back in October of 2022, my girlfriend Brianne was diagnosed with breast cancer. We were two years into our relationship when we got the news. Before that, we went through the shutdown, getting covid, and moving. Now we can add cancer to the list!
The good news is that for a REALLY shitty situation, it's manageable. However, due to her crappy insurance, we're in need of help. I know, this scenario is beyond shocking, and I'm sure you're scratching away at your head wondering how, in this country, someone could possibly have problems in the healthcare industry. Well, believe it.
As I write this, she's in the reconstruction portion of the process. Which is painful and generally not fun. Especially when a decent pain management doctor, the one who provides her with the meds she needs to get through this, is not in-network. So we've resorted to paying out of pocket.
That's why we're here. Well, technically this site is to promote and further my career, but this is just as important. Her cancer recovery has not been easy, and it's not getting easier. Mainly because all doctors seem to care about is money and their barely-earned medical license.
Anything you can do to help is greatly appreciated. Whether in a dollar amount or in just spreading the word. This woman is the most important aspect of my life. She MUST get through this, so she can have her life back. With your help, she can do just that.
I could go on about the healthcare system forever, and maybe one day I will write something up (excited, right??). But the only thing that matters now is that Brianne fully recovers from this. Because it's pretty goddamn awful what she's going through. It's pretty goddamn awful watching it. It's been roughly six months of watching the person I love most get tortured physically, mentally, and emotionally.
I can absolutely say that I can't wait for it to be over. The day isn't here yet, but the funds raised here make the time a little easier until then. If you want to contribute, click the green button or just CLICK HERE. To those who have donated and/or shared, we can't thank you enough. And we will not forget your contribution as we continue our lives together.
Cheers.
– Jon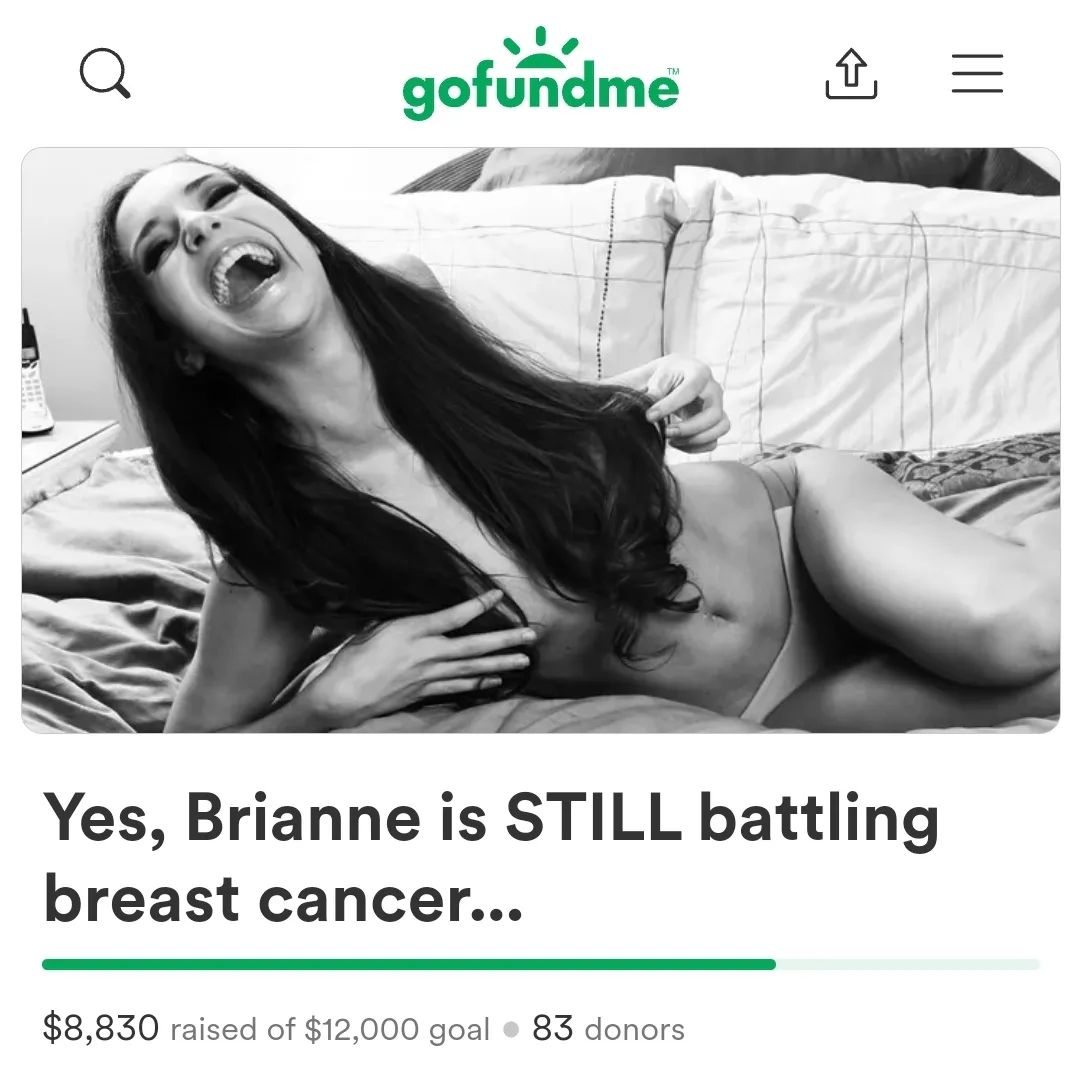 Watch Brianne's Journey
Click below to watch Brianne's video blog detailing her experience dealing with breast cancer.
WATCH NOW